Water Palace
Jump to navigation
Jump to search
Palace of Water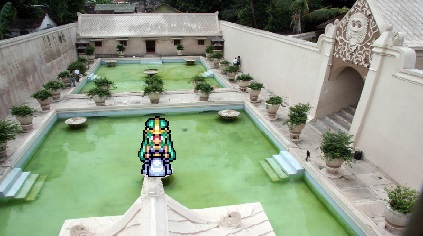 H2WHOA!
Source: Secret of Mana
Builder: Ageatii
Level Range: 56-60
Linked: Yes
History
The Palace of Water, home to Sage Luka, has existed in the middle of Lake Kilma forever.
Around the year 220, the Palace of Water was besieged by the forces of Goa. The siege lasted for many months but when the Beast Kingdom launched a counter-offensive, the Goan army was routed and forced to flee.
Sights
The Mana Seed of Water is kept very safe here.
Travel
A gondolier in Lasacul is willing to ferry people here for a modest fee.
Quests
A lobsterman once came across a Sproutling's leaf with these words written on it before shrugging and wrapping it up in a salmon to eat it:
- Complete the Seed of Hope!
- Peer into the Veil of Knowledge!
- Assist the guardians of mana!
The Great Explorer Luigi Says

"Mamma mia, it's-a stub!"
This article is a stub. You can help the CoD Wiki by expanding it.