Brigantes
Jump to navigation
Jump to search
Brigantes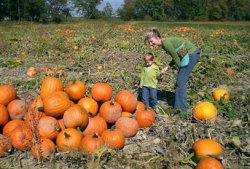 Largest pumpkin farm on the continent LOL
Source: Original
Builder: Versalia
Level Range: 50+
Linked: Yes
Brigantes is an underground castle. It has been made into a habitable city by pumpkinheads and others who prefer the dark solitude of the earth. It used to be in the place where the Madra Ice Field is, but was sunk underground by Arctic.
---
Sights
Experience the thrills of Halloween all year in a town filled with sorcery and evil! Stop by a variety of shops filled with unique and useful merchandise for the curious adventurer.
Enchanted Evenings
Need more bang for your boomerang? Stop by Enchanted Evenings for one-of-a-kind enchantment service!
The Hallowrena
Do YOU have what it takes to trounce the strongest, darkest baddies around in back to back combat? Ask Ultros for more details!
Brigantes Pokemon Gym
A Pokemon Gym can be found here for those on a quest to become the best there ever was.
Travel
Brigantes is hidden from the public, but rumors say that witches can grant visitors access into the city. It is underneath Madra Ice Field, due to Arctic's actions.
Inhabitants
Pumpkinheads and witches inhabit most of the city, but the dark atmosphere of the castle has attracted a variety of other creatures drawn to such things.
Law, Government, and Politics
In Brigantes, there are very strict laws governing the lives of Witches. Once a witch finishes her magic training, she immediately leaves the city. These witches are to travel the world, gaining knowledge and power, and return to Brigantes to have their children (or have them there before they leave), then leave again. Witches return to the city only when their grandchildren are born, to raise them. The Grandmother raises the children because a young mother is not considered a wise enough witch to teach a new one. Witches who do not or cannot have children often become War Witches, and otherwise are regarded with something like pity; it is not shameful, but many childless witches do not return to Brigantes until they are of advanced age (so as to raise someone else's child if needed). This is still considered quite a pity, as magical talent is passed directly through the bloodline.
If a Witch has a male baby, he is considered to be a favorite plaything of Deneb. Unfortunately, once male children reach a certain age, Deneb transforms them into Pumpkinheads. Sometimes babies are smuggled out in their infancy, but Pumpkinheads do not often reproduce sexually (although it is possible) so this cycle is necessary to produce them steadily.
Quests
A city of darkness is sure to hide a plethora of secrets. Knowledgeable adventurers who have come and gone would ask such questions:
- Have you even discovered the city?
- Considered busting some ghosts?
- Helped control the pet population?
- Demonstrated the skill to conquer the Hallowrena?
- Became an alcoholic?
- Broken an amphibious curse?
The Great Explorer Luigi Says

"Sometimes-a Luigi gets confused with seedy pumpkinhead thugs! Thankfully, pumpkinheads-a don't like fireballs and poison. The War Witches are-a bit more dangerous with their magical spells, mamma miaa!"
A series of bloodstained notes
Good luck getting in. Kinda dangerous inside if you go picking fights. Stick to the seedy lookin' ones and work your way up gently. Not bad though. Good for gold.