Skyjack
Jump to navigation
Jump to search
Skyjack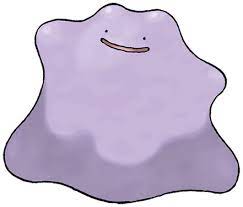 Is this a Skyjack?
Age: ??
Race: Human(?)
Status: Unknown
Affiliation: None
Skyjack was a professed magic-using farmer of an unspecified species, that the Imbibobot encountered only once. Though he did not have a lasting impact, he did take the robot to the nectar shrine in the Rabite Forest and inadvertently help start a movement that would take the Middle Realm by storm.
History
Chaos and Drink
Year 350
Imbibobot declared a kirby named Fishspill a god when it bought a beer for the robot.

Believed Fishspill's story about an ethanol sea and chocolate treestumps.
Robbed the Truce bank when Fishspill mentioned being out of money.
Drug a well-meaning Skyjack into its antics when it tried to find where Fishspill had gone.

Skyjack took Imbibobot into the Rabite Forest and left it there at the nectar fountain.

Believed that it had found the Promised Land that Fishspill described.